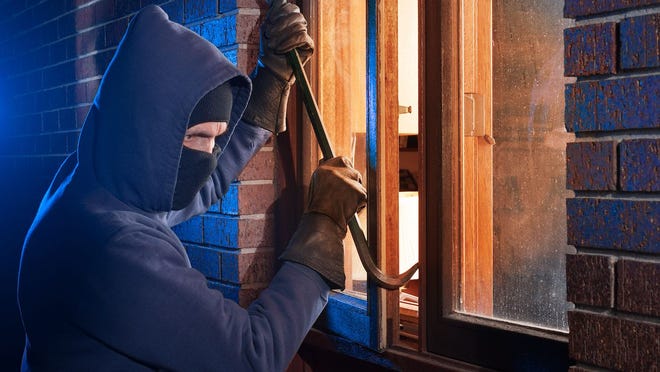 What is Burglary in Pennsylvania?
Burglary is a crime not fully understood by many people.  Most think of Burglary as solely a type of theft crime; however, that is not the case.  I can remember my first introduction to the concept of Burglary was an episode of the Electric Company on PBS.  The show had a scene regarding a family with little kid's house broken into and things stolen by a man wearing all black and a ski mask, the symbolic enactment of a burglary on television and in the movies.  This scene terrified me and caused many sleepless nights as a child.  So: What is Burglary in Pennsylvania?
Burglary Definition in Pennsylvania
Pennsylvania defines Burglary in statute 18 Pa.C.S. §3502. 
A person commits the offense of Burglary if, with the intent to commit a crime therein, the person:
enters a building or occupied structure, or separately secured or occupied portion thereof;
that is or is not adapted for overnight accommodations (business vs. residence)
in which at the time of the offense any person is or is not present
The wording of "crime therein" is where the confusion is present for Burglary.  Burglary is often thought to be the unlawful entry of a house to steal valuables; however, that is only an example of Burglary.  Burglary is the illegal entry to commit any crime, not just theft.
Burglary is present if you break and enter to steal valuables or commit assault, rape, murder, arson, or kidnapping.
Grading of Burglary in Pennsylvania
Burglary in Pennsylvania has two levels of grading, Felony of the 1st and 2nd Degree. The difference being:
– Enter and commit any crime of serious bodily injury (homicide, sexual assault/rape, arson, kidnapping, assault or robbery) or the structure is for overnight accommodations and is occupied, it is a Felony of the 1st Degree
– Enter and commit a crime in a non-overnight accommodation structure, and no one is present, it is a Felony of the 2nd
If convicted of 1st Degree Felony Burglary, you face up to 20 years in prison. For 2nd Degree Felony Burglary, you face 10 years in prison.  Burglary is extremely serious in Pennsylvania, and upon conviction, will likely result in a prison sentence.
Pennsylvania Crimes Similar to Burglary
Criminal Trespass/Defiant Trespass/Simple Trespass – §3503 defines Trespass and the unlawful entry upon the residence or structure of another, just like Burglary; however, Trespass lacks the requirement of a crime to be "committed therein."
The above should help in clarifying the question: What is Burglary in Pennsylvania?
How Paul S. Peters III, Esquire Can Help
Facing a burglary charge is a severe and grave situation.  A burglary conviction is highly likely to result in a prison sentence.  You need a Criminal Defense Attorney, like Attorney Peters, who will stand by you every step of the way, work tirelessly to discredit any evidence, aggressively advocate for you, and work with you to determine the best strategy to achieve the best possible result.  Do not waste time or make the wrong decision concerning a Burglary charge.
Burglary Charges create complicated fact scenarios with serious consequences if convicted, therefore, these cases require that you have an experienced, knowledgeable, and aggressive defense attorney to craft and present clear and convincing arguments challenging the evidence, and careful and precise cross-examination to shed doubt on the testimony of witnesses.  This is why you need a trusted and experienced criminal defense attorney such as Paul S. Peters III, Esquire.
If you or a loved one are faced Burglary Charges, you MUST call Attorney Paul S. Peters III, Esquire 24 hours a day, 7 days a week, and he can appear at late night bail hearings.  Attorney Paul S. Peters III, Esquire knows that crime and the police never sleep.
YOU BETTER CALL PAUL! 
 

215-291-2944
ppeters@thepetersfirm.com
   TRUSTED, AGRESSIVE, ZEALOUS, AND EXPERIENCED PENNSYLVANIA 

CRIMINAL DEFENSE ATTORNEY

 
If you are arrested in any of the following Pennsylvania Counties:            Montgomery, Philadelphia, Bucks, Delaware, Chester, Lehigh, Lancaster,  Northampton, Berks, Adams, Cumberland, Dauphin, Franklin, Fulton, Huntington,  Juniata, Lebanon, Mifflin, Perry, Snyder, York Bradford, Cameron, Centre, Clinton,  Lycoming, Montour, Northumberland, Potter, Sullivan, Tioga, Union, Carbon, Columbia, Lackawanna,  Luzerne, Monroe, Pike, Schuylkill, Susquehanna, Wayne, and Wyoming County 
It is important you contact the trusted, aggressive, and experienced Pennsylvania Criminal Defense Attorney:
215-291-2944
ppeters@thepetersfirm.com