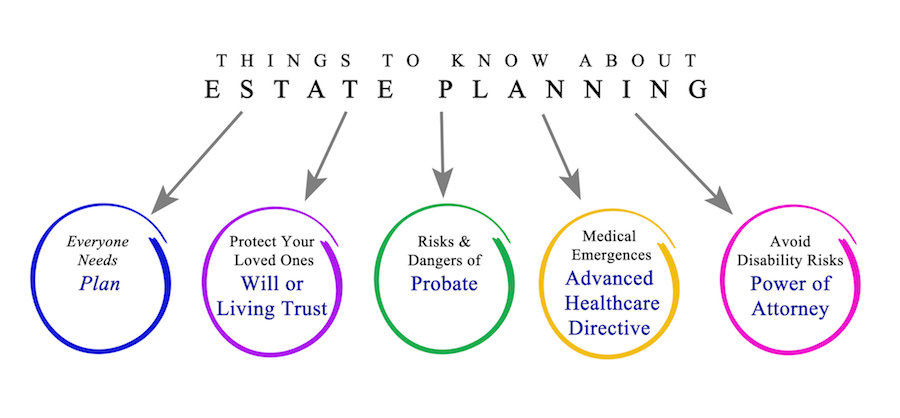 Estate Planning in Pennsylvania
Why is Estate Planning Important?
Estate planning needs change over the course of one's lifetime. The Peters Firm, PLLC  works closely with clients throughout each stage of their lives (both personal and business) to create customized and innovative solutions for their Pennsylvania Estate Planning needs. This includes protecting wealth and family businesses to planning for disability and long-term care.
Proper Pennsylvania Estate Planning will ensure Your real estate, assets, and money go to and are used according to Your wishes.  You may also pre-determine Medical Decisions and Financial Decisions if you are not of sound mind or in a coma-like state.  Pennsylvania Estate Planning may also address Guardianship of a minor or special needs child, as well as set up financial trusts for those children.
Estate Planning includes clear communication, listening, and understanding.  Both attorney and client must review a client's assets, determine the overall personal, family, and business objectives, draft the necessary Estate Planning Documents, monitor gift-giving, and property transfer to ensure compliance with Federal, State, and Local tax laws.
The Firm handles the administration of an Estate (known as probate), Will Contests, or Guardianship/Competency petitions/hearings. or resolve a wide array of disputes concerning trusts and estates— we are ready to help. 
Pennsylvania Estate Planning Offerings
Revocable and Irrevocable trusts

Tax planning and asset protection 

Business succession and exit planning

Gift planning

Estate administration

Charitable planning

Reverse Mortgage consultation

Long Term and Life Insurance consultation

Nursing Home and Assisted Care planning
Basic Pennsylvania Estate Planning Documents
Advance Health Care Directive, which is also called a Living Will. This document allows you to make your own decision whether you want artificial life support if you are in an unconscious state with no hope of recovery. This document also names a Health Care Proxy, which is a person who can carry out your decisions.
A Durable Power of Attorney, which allows you to name someone as your agent who can pay bills and make other financial decisions on your behalf. The power of attorney is "durable," meaning that it remains in effect even if you are incapacitated.
Estate Planning is a very personal and emotional topic to address.  However, no matter your level of income or assets, it is imperative that you address Estate Planning needs to ensure your wishes are followed and that your loved ones are protected and not burdened with making difficult decisions.
To begin a discussion about your Estate Planning needs or to amend documents you already have, contact The Peters Firm, PLLC FOR A FREE CONSULTATION at:
215-291-2944 
ppeters@thepetersfirm.com