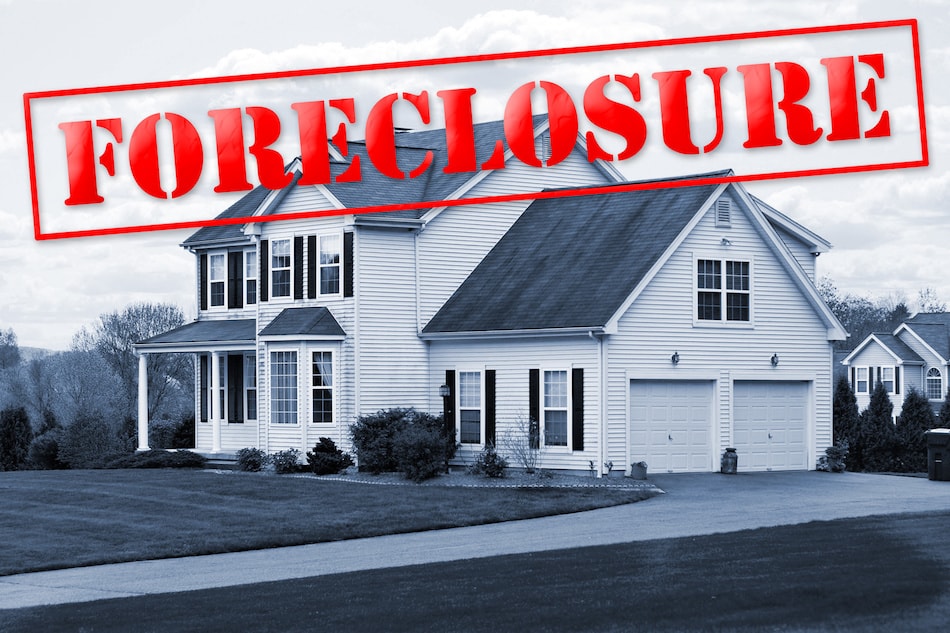 Due to our country's current economic climate, many people face the prospect of losing their homes to Mortgage Foreclosure.  The reasons are job loss, illness, divorce, adjustable rate mortgages becoming too expensive, and other family & personal tragedies.  Whatever the reason, no one intends to lose their home and the situation is often unexpected.  If faced with Mortgage Foreclosure, you do have options and there is help out there.
There are many laws controlling the Mortgage Foreclosure Process that protect you. If you take advantage of the options available to you, you may be able to save your home, or be afforded a significant amount of time (up to a year or more) to part with your home on your terms, not the Mortgage Company's.
The quicker you act in the process, the better chance you have at saving our home.  If you allow the process to drag on, the fees, costs, and penalties can add up.
If you are facing the prospect of or are currently in the middle of a Mortgage Foreclosure, I would love the opportunity to help you navigate the process.  A Consultation is Free, and I only charge a reasonable legal fee if I act on your behalf.
15 Facts to Know about the Mortgage Foreclosure Process in Pennsylvania
1. Most mortgages have a 15 day grace period to make a mortgage payment. Therefore, most payments are due by the 16th of each month.  If you pay past the due date, but within this grace period, late fees may be applied.
2. Mortgage Companies cannot initiate the foreclosure process until you are 30-days or more behind in mortgage payments.
3. Once you fall 30 days or more behind in mortgage payments, the mortgage company must first send a Notice of Intent to Foreclose. This is also known as an Act 6 or Act 91 Notice. This notice must explain the amount owed, total late charges, deadline for payment of the past due amount, and explain in detail what will occur if payment is not made.
4. If payment is not made, you will be in Pre-Foreclosure with the mortgage company for 120 days.
5. After the 120 days, the Mortgage Company, through its attorneys, will file a Complaint in Mortgage Foreclosure against you in the local county court.
6. The Mortgage Company must serve a copy of the complaint upon you via your local Sheriff's Office.
7. Once you are served with the Complaint in Mortgage Foreclosure, you have 20 days to respond by filing a written answer to the complaint with the county court.  This answer should be drafted and filed by an attorney, such as me.
8. If you do not take action within those 20 days, you will receive a 10-day Noticeproviding you 10 more days to file an answer to the Complaint in Mortgage Foreclosure.
9. If you still take no actions, the Mortgage Company, through its attorneys, will ask the court to enter a judgment against you permitting the Mortgage Company to take actions to order a Sheriff Sale of your home.  The mortgage company is able at this point to add additional fees and costs to the balance you owe including:  late fees and penalties, foreclosure fees and costs, and mortgage company attorney's fees.  If for example, you were originally behind by $5,000 on your mortgage, and owed another $1,000 in late fees, you could ow owe an additional $5,000+ in foreclosure fees and an additional $10,000 in fees for the mortgage company's attorneys.  This makes your total amount owed to the mortgage company more than $20,000.  Therefore, acting as soon as possible when  you are notified of an impending foreclosure is extremely important.
10. Once the Court orders this judgment, the mortgage company will schedule a Sheriff Sale of your home.
11. A Notice of Sheriff Sale will be posted on your home at least 30 days before the Sheriff Sale. A Notice of Sale will also be served upon you personally via mail or your local Sheriff's Office.
12. Once a week for three weeks prior to the Sheriff Sale, notice of your home being sold will be published in a local newspaper.
13. At the Sheriff Sale, your home will either sell to the highest bidder, or the mortgage company will just take the property back and become the owner.
14. Once your home is sold at the Sheriff Sale, if you do not vacate the property voluntarily, the new owner will file in the county court a Complaint for Ejectment. This is a lawsuit asking the Court and Sheriff to evict you from the property.
15. If you still do not vacate the property after the Complaint for Ejectment, a judgment will eventually be entered against you, and after a 30-day notice to you, the Sheriff will arrive to physically remove you from the property and change the locks.
What Can You Do Along the Process to Save Your Home or Buy Time?
1. As soon as you fall behind on mortgage payments and enter the Mortgage Foreclosure Process, you SHOULD contact an Attorney, like me, experienced in home foreclosure actions.
2. If a Complaint has been filed, I will file challenges to the complaint or an answer on your behalf. These actions will prevent a judgment being entered against you and buy time for you to consider all of your options.
3. Once an Answer is filed, most county courts will place you in a Mortgage Foreclosure Diversion Program where a Judge and Counselors will attempt to help you find a way to resolve your defaulted payments with the mortgage company.
4. If you are unable to raise the funds to pay back the missed payments and other fees, and the diversion process does not work, your best option is to file a Chapter 13 Bankruptcy with my assistance.
5. The Chapter 13 Bankruptcy stops all foreclosure actions, and allows you, with my assistance and the Bankruptcy Court, to design and propose a 5-year payment plan for the missed payments and fees. These payments will be made in addition to resuming your normal monthly mortgage payments.
6. If you determine you are unable to comply will all of the payments in the Chapter 13 Bankruptcy Filing, the case may be dismissed and the foreclosure process will resume, however, it will have bought you valuable time to consider your options for selling or vacating your home, and finding new housing.
The Home Foreclosure Process is stressful and complicated, therefore, having a trusted and competent Attorney, like me, to help you through the process is extremely valuable.  I welcome the opportunity to answer your questions, and help you through this difficult process.
Trusted and Experienced
Pennsylvania 

Home Foreclosure Attorney
If you are facing Home Foreclosure, contact the trusted and   experienced Montgomery, Philadelphia, Bucks,                     Delaware, Chester, Lehigh, Lancaster, Northampton, Berks, Adams, Cumberland, Dauphin, Franklin, Fulton, Huntington,  Juniata, Lebanon, Mifflin, Perry, Snyder, York Bradford, Cameron, Centre, Clinton,  Lycoming, Montour, Northumberland, Potter, Sullivan, Tioga, Union, Carbon,  Columbia, Lackawanna, Luzerne, Monroe, Pike, Schuylkill, Susquehanna, Wayne, and Wyoming County Home Foreclosure Attorney Paul S. Peters III, Esquire at:
PAUL S. PETERS III, ESQ.
215-291-2944
ppeters@thepetersfirm.com