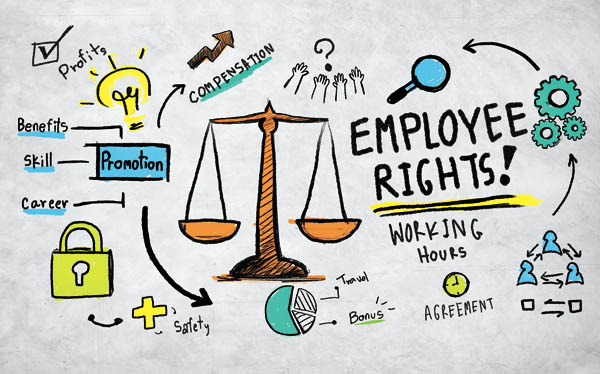 Employment Law in Pennsylvania 
Business owners, human resources professionals, managers, and supervisors are tasked with navigating the myriad of federal, state, and local laws regulating the employer/employee relationship.
On the other side, Employees are often left in the dark about the laws, misled, victimized by violations of employment laws, and at the mercy of either devious, narcissistic, or incompetent business owners, supervisors, or human resources professionals.
Employment and Labor laws arise and regulate all aspects of employment such as interviewing, hiring, medical/drug testing, paid time off, employee benefits, discrimination, and termination of employment.
Business owners and those tasked with supervising and managing employees must be versed in laws such as, The Fair Labor Standards Act, Family Medical Leave Act, Americans with Disabilities Amended Act, Affordable Care Act, and the Civil Rights Act coupled with state and local Human Relations Acts.
Employees should also be well versed in all Labor and Employment laws as well so they are fully aware of their rights and protections in the workforce, and the regulations placed upon employers.
Employment protections focus on protected classes such as Race, Age, Gender, and Disabilities, to name a few, but the list of protected classes is different under Federal, State, and Local Laws.
It is for these reasons that Employers and Employees need a trusted, knowledgeable, and effective legal partner when issues concerning Employment and Labor Laws arise on the employer or employee side of the fence.
The Peters Firm, PLLC is fully versed and ready to assist employees or employers with employment/labor laws such as:  
Paul S. Peters III, Esq. provides a higher, more focused, and intellectual approach and skill to Employment Law matters given he has a background as a Human Resources Professional and has been an Employment & Labor Law Professor for many years.  He has vast experience and extensive knowledge in representing and consulting employees and employers.
The Peters Firm, PLLC offers Human Resources/Employment Law services such as:
Employee Hiring

Employee Classification: Independent Contractor? Exempt or Non-Exempt

Employee Discipline

Sexual Harassment and Discrimination Claims

Employee Handbooks

Workplace Investigations

Compensation Management

Pennsylvania and Local Human Relations Acts

Non-Competes and Restrictive Covenants

Unemployment Matters

Wage and Hour Issues

Affordable Care Act Compliance

Title IX and Affirmative Action Compliance
While the goal is always to assist employees and employers to avoid court litigation through masterful negotiation and mediation, The Peters Firm, PLLC is fully prepared to represent clients at every level – Federal, State, and Local Courts, EECO, PHRC, and Unemployment Commission.
If you are an Employee that is a victim of wrongful workplace actions or an Employer faced with a difficult Employer Law Issue or claim, immediately seek Legal Representation and contact the trusted, experienced, and knowledgeable Employment Law Attorney:
Paul S. Peters III, Esquire at:
215-291-2944
ppeters@thepetersfirm.com
   TRUSTED, COMPASSIONATE, ZEALOUS, AND EXPERIENCED PENNSYLVANIA 

EMPLOYMENT LAW ATTORNEY

 
If you are involved in an Employment Law matter as an employee or employer and need legal guidance, advice, and consultation in: Montgomery, Philadelphia, Bucks, Delaware, Chester, Lehigh, Lancaster, Northampton, Berks, Adams,                       Cumberland, Dauphin, Franklin, Fulton, Huntington, Juniata, Lebanon, Mifflin, Perry, Snyder, York, Bradford,            Cameron, Centre, Clinton, Lycoming, Montour, Northumberland, Potter, Sullivan, Tioga, Union, Carbon,              Columbia, Lackawanna,  Luzerne, Monroe, Pike, Schuylkill, Susquehanna, Wayne, and Wyoming County 
It is important you contact the trusted and experienced Employment Law Attorney:
215-291-2944
ppeters@thepetersfirm.com