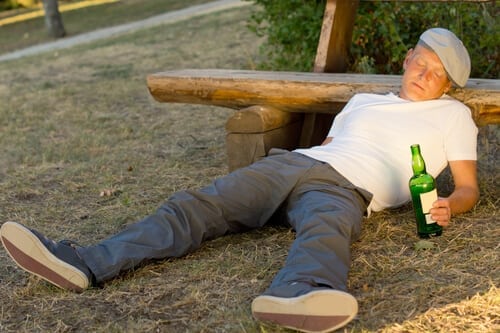 What is a Summary Offense 
in Pennsylvania?
In Pennsylvania, a Summary Offense is the least serious classification of crime.  Penalties for summary offenses are not as serious as those for felonies and misdemeanors; however, you must not take summary charges lightly.  A summary conviction can still impact certain areas of your life.  So: What is a Summary Offense in Pennsylvania?
Summary Offense Categories in Pennsylvania
Non-traffic summary offenses
A non-traffic summary offense can appear on a criminal background check, which can adversely affect employment, schooling, or professional licensure. Summary traffic offenses will become a part of your driving record.
A list of Common and Interesting Summary Offenses in Pennsylvania are listed below.  Some offenses are summaries or misdemeanors depending on the circumstances, such as the value of property stolen. 
Summary Offense Examples in Pennsylvania
Receiving a Summary Offense Charge in Pennsylvania
In Pennsylvania, non-traffic summary offenses are issued to you directly from the police officer, or through the mail after the offense.  In either case, the citation will list the charge, the Magisterial Court assigned, the police department and issuing officer, how to enter a plea, and may have a court hearing already scheduled.
Failure to respond to a summary offense citation in Pennsylvania, depending on the summary charge, may lead to a guilty verdict and fines/costs assessed, or the issuance of a bench warrant for your arrest.
Pennsylvania Summary Offense Penalties
A non-traffic summary offense has a maximum penalty of 90 days incarceration and a $300 fine.  A sentence of imprisonment is not typical for summary offenses in Pennsylvania. Detention occurs when you have a long history of summary offenses or refuse to comply with fines/costs or other types of punishment.  For example, if you are found guilty of a summary offense for scattering trash, you will probably leave with a fine.  However, if you accumulate three more citations for scattering trash, the judge may eventually sentence you to jail for a period not longer than 90-days to send a message.
Typical sentences for non-traffic summary offenses are fines, restitution, treatment, or community service.  If convicted of multiple summary offenses in Pennsylvania, you may face a substantial financial burden due to compounding fines.  You will benefit by hiring a criminal defense lawyer who will work to avoid conviction or substantially decrease your penalties for these charges.
If you plead guilty or receive a conviction to a summary charge, the conviction can be made public and become accessible on a background check.  Having the summary conviction on your record can negatively impact your ability to obtaining housing, obtaining or retaining professional license, admission to college, employment, and clearances for government or military jobs or access to facilities.
Summary Offense Expungement in Pennsylvania
Expungement of a summary conviction can occur five years after receiving the summary conviction; you must have remained arrest-free during those five years.  Expungement will require hiring a lawyer to file the paperwork and advocate for acceptance of the expungement petition.
How Can Paul S. Peters III, Esq. Can Help
If you are charged with a summary offense in Pennsylvania, it is not something you should ignore or handle alone.  Before deciding if a lawyer will be beneficial, call Paul S. Peters III, Esq. for a FREE CONSULTATION.  Attorney Peters will give you an honest opinion on whether it is worthwhile to hire an attorney.  If not worthwhile, Attorney Peters will provide advice on how to handle the matter at your hearing.  
Paul S. Peters III, Esq. has 20 years of experience handling summary offenses in Pennsylvania's Magisterial Courts, and knows the actions required for each type of offense to obtain the best results.  Do not waste a minute, call Attorney Peters to discuss your Summary Offense in Pennsylvania.
YOU BETTER

CALL PAUL!
215-291-2944
ppeters@thepetersfirm.com
   TRUSTED, AGRESSIVE, ZEALOUS, AND EXPERIENCED PENNSYLVANIA 

CRIMINAL DEFENSE ATTORNEY

 
If you are arrested in any of the following Pennsylvania Counties:            Montgomery, Philadelphia, Bucks, Delaware, Chester, Lehigh, Lancaster,  Northampton, Berks, Adams, Cumberland, Dauphin, Franklin, Fulton, Huntington,  Juniata, Lebanon, Mifflin, Perry, Snyder, York Bradford, Cameron, Centre, Clinton,  Lycoming, Montour, Northumberland, Potter, Sullivan, Tioga, Union, Carbon, Columbia, Lackawanna,  Luzerne, Monroe, Pike, Schuylkill, Susquehanna, Wayne, and Wyoming County 
It is important you contact the trusted, aggressive, and experienced Pennsylvania Criminal Defense Attorney:
215-291-2944
ppeters@thepetersfirm.com